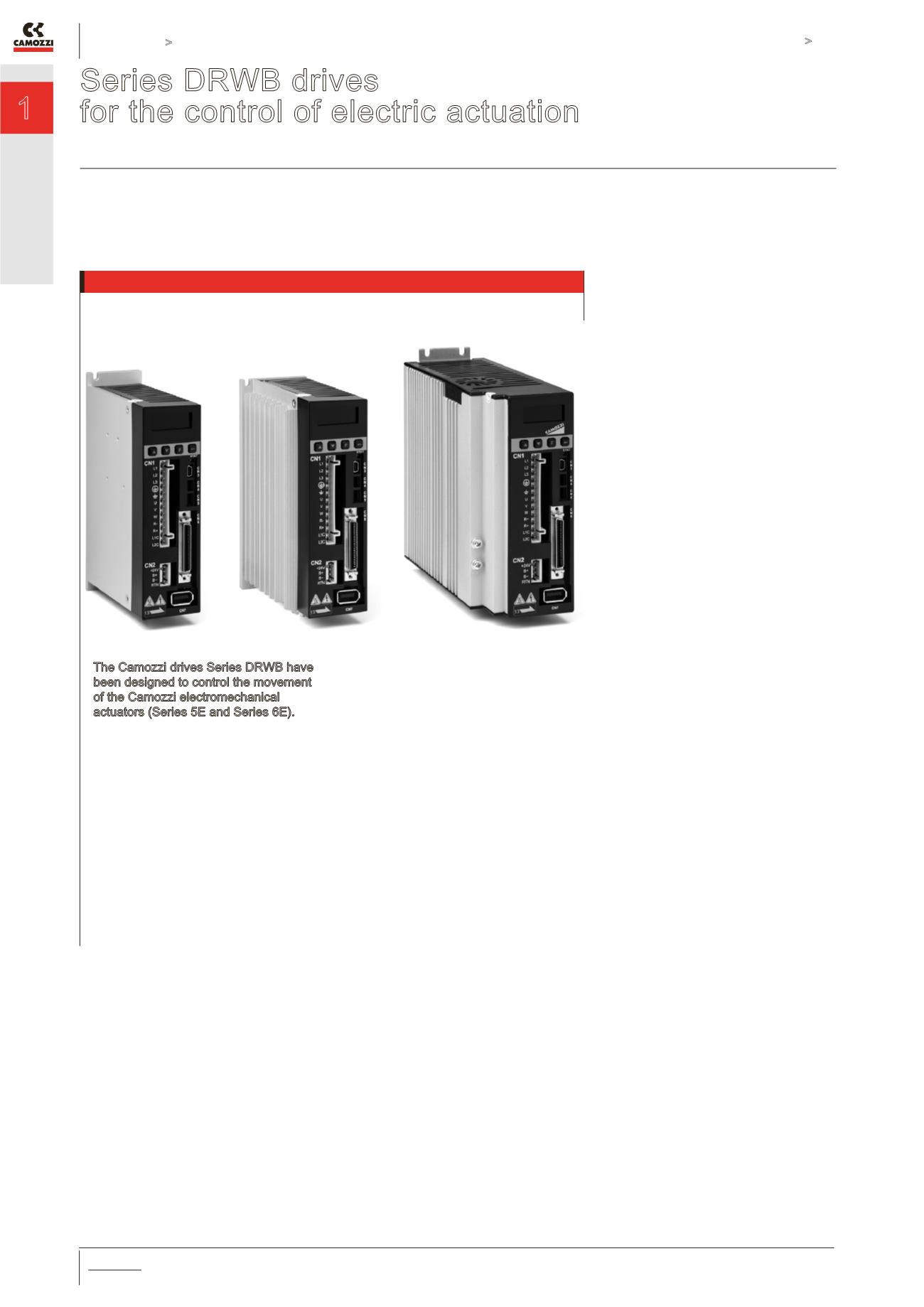 Products designed for industrial applications.
General terms and conditions for sale are available on
www.camozzi.com.
1
Series DRWB drives
MOVEMENT >
C_Electrics
>
2017
52
MOVEMENT
Series DRWB drives
for the control of electric actuation
Drives for Brushless motors,
sizes in power classes 100, 400 and 750 W
The Camozzi drives Series DRWB have
been designed to control the movement
of the Camozzi electromechanical
actuators (Series 5E and Series 6E).
The servo drives DRWB, compact and
especially optimized for the brushless
Camozzi motors, are completely digital
and available in the power classes
100 W, 400 W and 750 W. Equipped
with vector mode and the function
of Autotuning and containment of
vibrations, they are made in such a way
to easily perform replacements and to
have a two-line alphanumeric display
with 4 control keys on the servo driver.
A digital pulse interface allows control of
the direction, position, speed and torque.
It is possible to control the drives with
analogic signals.
»
»
Completely digital drives
»
»
PLC function programmable
with the Camozzi QSet
configuration software
»
»
Control of speed, position
and torque (torque only
for Series DRWB)
»
»
64 positions programmable
through the QSet
»
»
Self-compensation of errors